As my ETF momentum model was invested in Treasuries and cash last month, I didn't expect much of a move. The model generated a 0.9% gain which was better than the decline most equity markets experienced.
I gauge the performance of my ETF momentum trading system in a number of ways.  First I compare its performance to that of a passive global ETF strategy.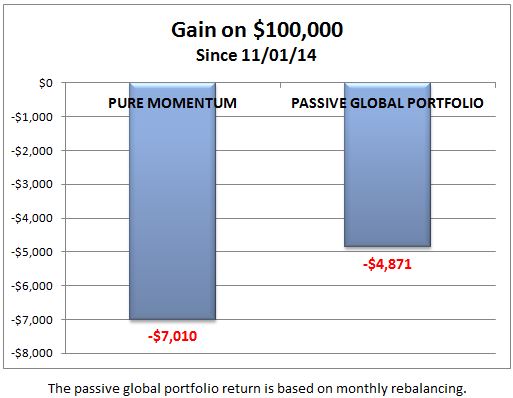 The passive strategy is constructed with ETF allocations as per the table below.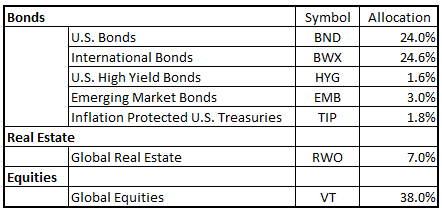 The basis for the composition of this global portfolio is a research paper written by Ronald Doeswijk and others as discussed at Gestaltu.
In order to determine if my trading strategy is adding value versus a buy-and-hold approach, I compare the performance of Pure Momentum to the average of the ETF's in the basket that I select from.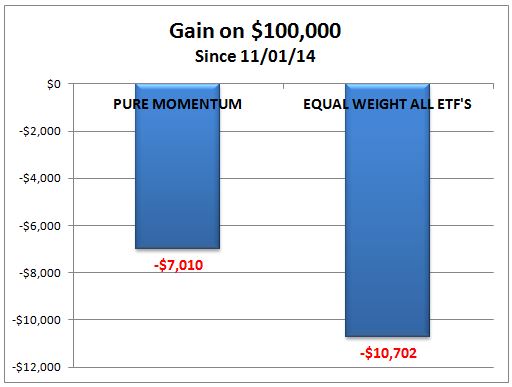 The above chart provides proof month after month that my momentum strategy adds value versus buy-and-hold.
Finally, I compare my performance against a professionally managed fund that employs a similar momentum strategy applied to asset classes. Cambria Global Momentum ETF has a strategy that is very similar to the one behind Pure Momentum.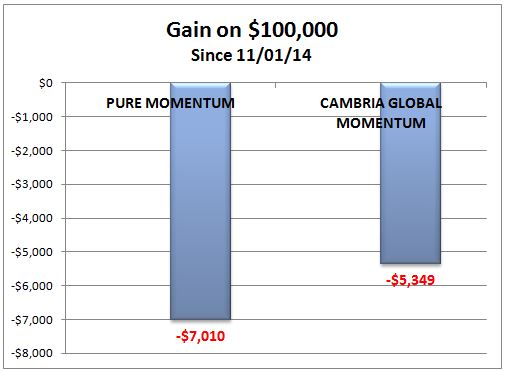 There will be little excitement for this ETF model in October as it is again invested in Treasuries and cash.
{ 0 comments }