My ETF momentum model declined by 0.4% last month.
I gauge the performance of my ETF momentum trading system in a number of ways. First I compare its performance to that of a passive global ETF strategy.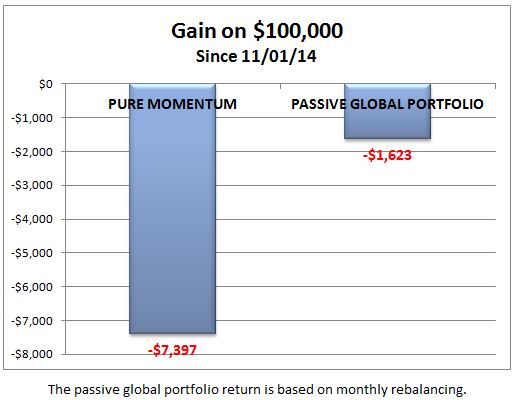 The passive strategy is constructed with ETF allocations as per the table below.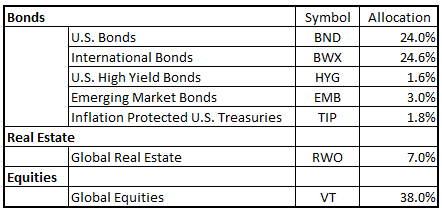 The basis for the composition of this global portfolio is a research paper written by Ronald Doeswijk and others as discussed at Gestaltu.
In order to determine if my trading strategy is adding value versus a buy-and-hold approach, I compare the performance of Pure Momentum to the average of the ETF's in the basket that I select from.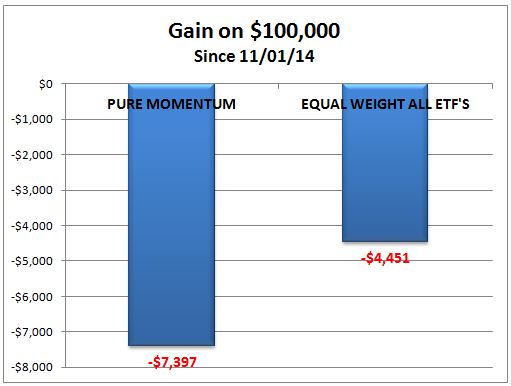 Finally, I compare my performance against a professionally managed fund that employs a similar momentum strategy applied to asset classes. Cambria Global Momentum ETF has a strategy that is very similar to the one behind Pure Momentum.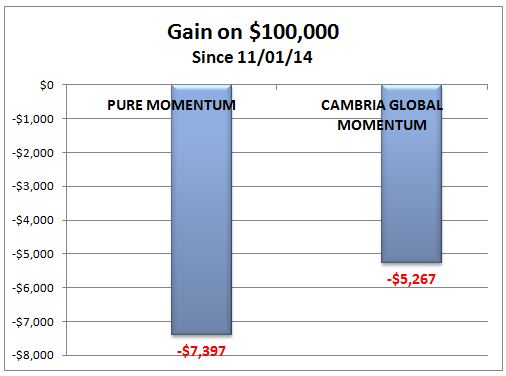 For the best part of this system's first year of live trading it outperformed the benchmarks I use.  However, it is currently lagging those benchmarks but not by enough for me to be concerned.
If you wish to receive these updates by e-mail, click on the orange RSS button on the right edge of your screen under Follow Me.
{ 0 comments }