Last year I wrote a post about how to calculate Jensen's Alpha using Excel. In this post I will provide an update on whether my trading has generated a positive alpha.
The de facto market against which one compares one's trading performance for the calculatation of alpha is the S&P 500.  As per the chart below, I am not producing a positive alpha.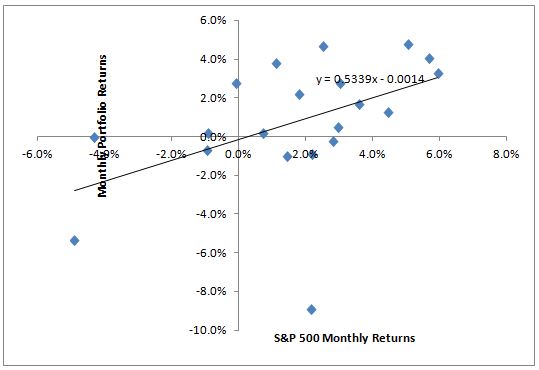 My monthly alpha is -0.14% and is in large part due to the very poor performance of my trading in March of this year.
Now if I use the IASG Systematic Trader Index as the benchmark against which I calculate alpha, the picture is a little better.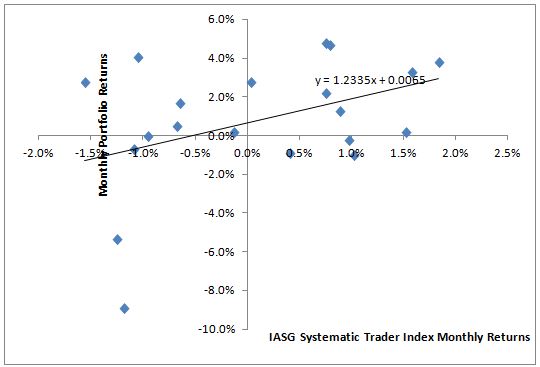 You can see from the equation on the above chart that my monthly alpha is 0.65% when the benchmark used for the calculation is the Systematic Trader Index.
So if the question is "Is my trading producing a positive alpha?" the answer may be No and Yes!
FJP
{ 0 comments }